Accessories by Kaffe Fassett & AURA QUE
Kaffe Fassett has collaborated with AURA QUE to create a range of beautiful accessories
and homeware made with Kaffe's latest range of Artisan fabrics.
This striking collection of embroidered flowers and hand-painted geometric shapes reflect their mutual ethos – a passion for Eastern design and appreciation for artisan craftsmanship, handmade processes and traditional textiles.
Please visit AURA QUE for more…
Accessories by Kaffe Fassett
& AURA QUE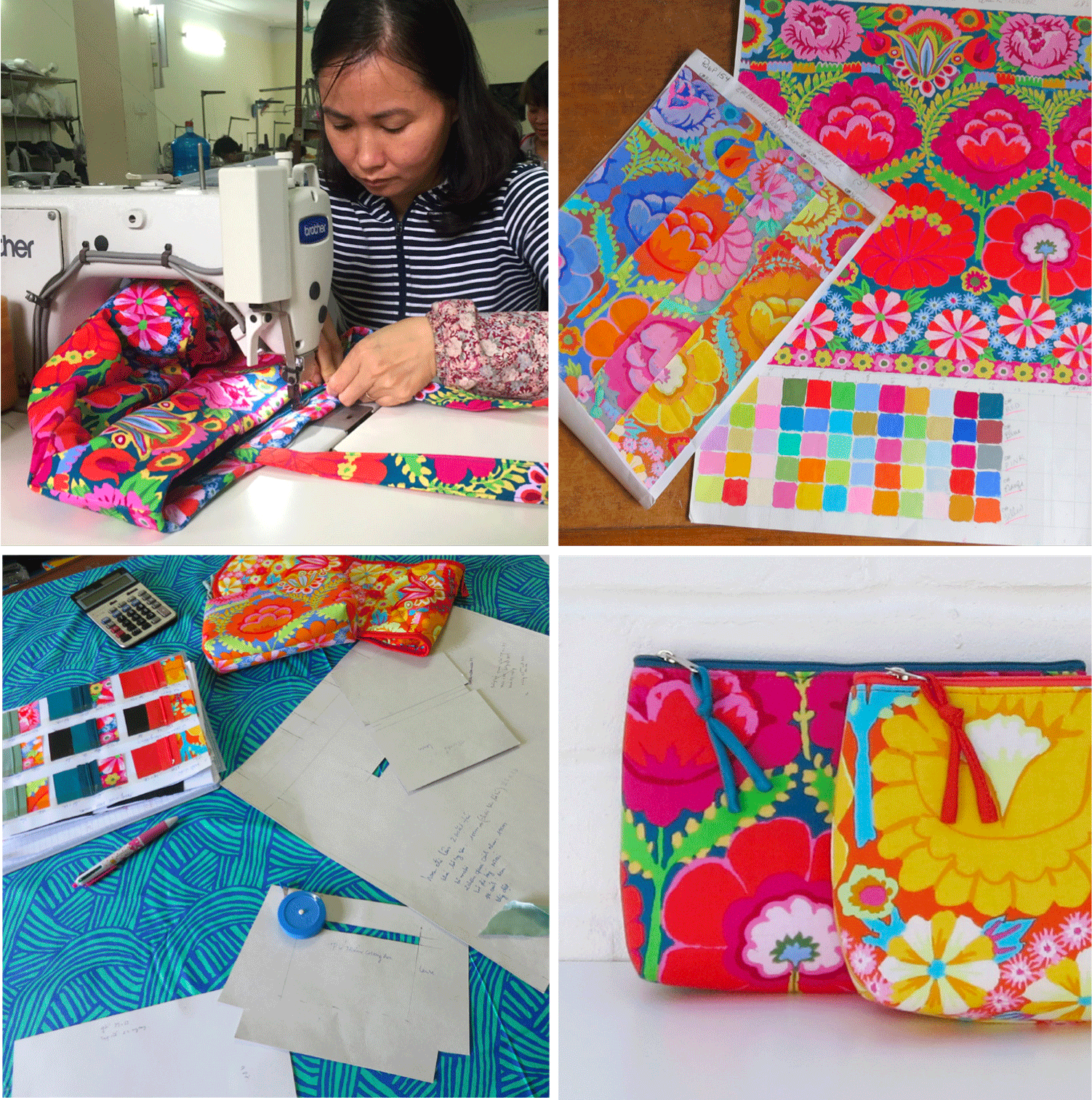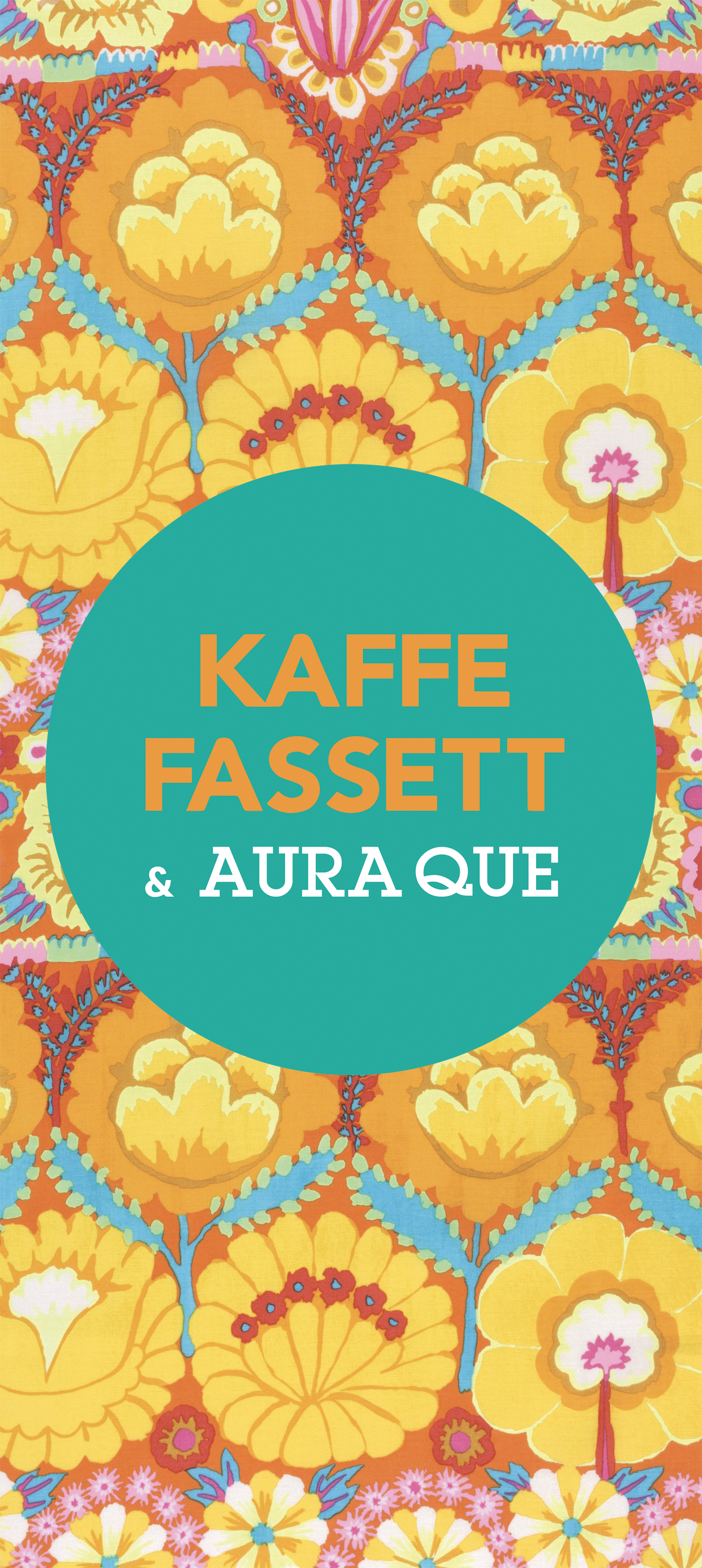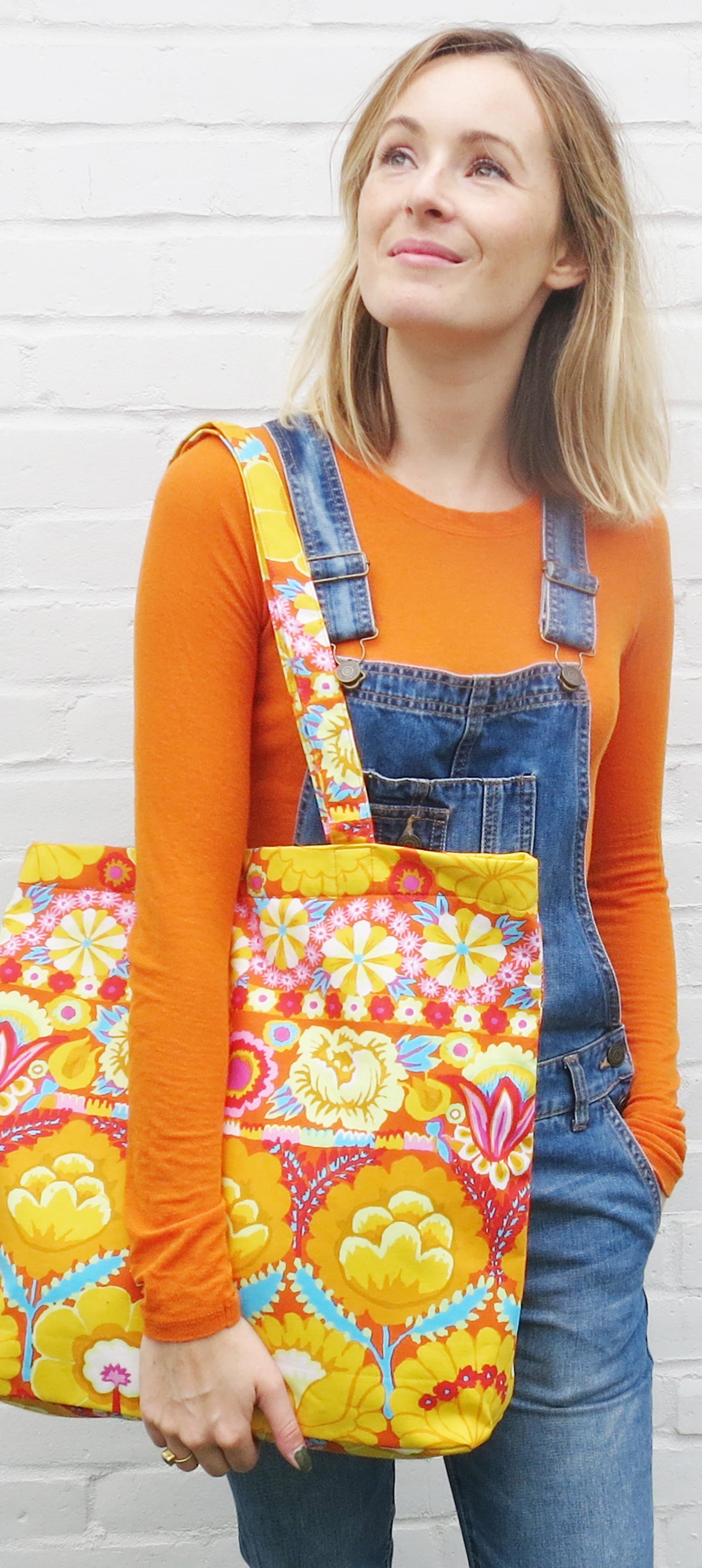 ABOUT THE COLLECTION
Kaffe's passion for handmade crafts and textiles resonates with AURA QUE's ethical production principles nurtured with artisans in Nepal. Bringing together Kaffe's unique sense of colour and pattern, as well as his love of the Orient, AURA QUE has produced a vivid new range of products. Much of the inspiration for this collection has come from the local markets, paddy fields and temples that surround AURA QUE'S producers in Vietnam, India and Nepal. We will be adding to this range with new products in 2018.
ABOUT THE ARTISANS

For this collaboration, we are working with a fantastic stitching factory in Hanoi, Vietnam who are working with Kaffe's colourful fabric designs, which are digitally printed on high quality 100% 68s cotton in Asia.
As a World Fair Trade Organisation (WFTO) member, the Vietnamese producer group's aim is to provide secure employment to disadvantaged women and marginalized groups in society, such as disabled women and farmers who earn low and inconsistent income and need to find new job opportunities. They also provide training in tailoring and stitching skills to give them more work opportunities to earn a better income to allow their families a better standard of living.
A well organized establishment since 2003, they employ over 40 individuals full time, providing a clean, healthy, safe and equal working environment for their staff. With team building events and chances for career development, all artisans are supported and encouraged. In addition, the factory helps provide many jobs to artisans outside of Hanoi in the village, for embroidery, fabric weaving and other crafts, to help preserve these Vietnamese handicrafts.