Exhibitions, lectures, workshops and tours by Kaffe Fassett. What's happening, where and when…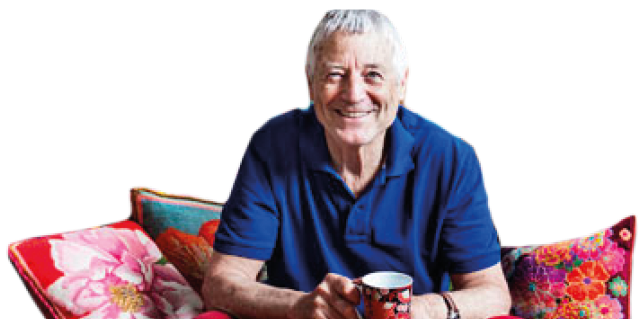 During these unprecedented times of uncertainty, we have postponed our calendar of events but our work doesn't stop.  We believe it is important now more than ever to stay connected finding new ways to share and engage with you, our community – keep the creative energy alive and flowing through our hands, imaginations and the healing power of colour.  Our love of teaching, sharing and inspiring shall continue via our social media, please keep connected.

---
Kaffe Fassett's Colour in the Cotswolds
at Hidcote

POSTPONED: Monday 6th April – 5th December 2020.
A new date will be announced as soon as possible.

Kaffe's Exhibition of tapestries and quilts will tell the story of colour as an inspiration for art but also colour and art acting as a pacifier, reliever and stimulator.
Kaffe will be delivering a Lecture on his use of colour and links to Hidcote where "Quilts in the Cotswolds" was photographed.
POSTPONED: Friday 17th July, 17.30 – 19.30

Hidcote, Hidcote Bartrim, Chipping Campden GL55 6LR UK
For more information and ticket for the Lecture, please visit: Hidcote Manor National Trust
or contact: hidcote@nationaltrust.org.uk
________________________________________
Lady Sew and Sew
Colour Workshops with Kaffe Fassett and Brandon Mably
POSTPONED: Saturday 18th April'20 – Book Here
POSTPONED: Sunday 19th April'20 –  Book Here
A new date will be announced as soon as possible. The workshop will go ahead on a new date, and everyone who has booked onto the current date will be guaranteed a space.
Lady Sew and Sew, Farm Road, Henley on Thames, Oxon, RG9 1EJ, UK
For more information, please visit: Lady Sew and Sew
or contact: info@ladysewandsew.co.uk
Tel: 01491 572528
__________________________________________________________________________
Color Duet
Kaffe Fassett and Erin Gafill two person Art Exhibition

POSTPONED until May 2021

OPENING NIGHT: 14th May (members only) – join the museum to get an invitation to the members' opening.

LIVING IN COLOR: Slideshow, talk and book signing with the Color Duets
Kaffe Fassett and Erin Lee Gafill
Tuesday 12th May 2020
Ticket/s and full information: Living in Color
THE SENSATIONAL STILL LIFE: Painting workshop
with Kaffe Fassett assisted by Erin Lee Gafill
Saturday 16th & Sunday 17th May 2020
SOLD OUT – Ticket/s and full information: The Sensational Still Life
Monterey Museum of Art, 559 Pacific Street, Monterey, CA 93940 USA
For more information, please visit: Monterey Museum of Art
or contact: info@montereyart.org
Tel: 831 372 5477 (USA)
________________________________________
The Castle Retreat
Colour Workshops, Colourful Inspirations,
Lecture with Kaffe Fassett and Brandon Mably
Sunday 13th – Saturday 19th June 2021
The Dalhousie Castle Hotel, Edinburgh, Scotland, EH19 3JB UK
For more information, please visit: World of Quilts – The Castle Retreat
or contact: info@handcraftedretreats.com
__________________________________________________________________________