Exhibitions, lectures, workshops and tours by Kaffe Fassett. What's happening, where and when…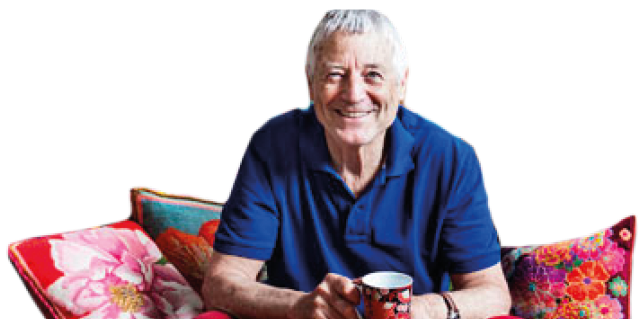 Kaffe Fassett – Colour Inspiration online Lecture
David Parr House
Thursday 28th October, 19.00hrs (BST)
Designed to inspire and motivate, Kaffe will highlight work from projects and collaborations, past and present, including his patchwork, fabric, needlepoint, mosaics, painting and knitting designs. Kaffe's inspiration comes from his travels throughout the world. This lecture is designed not so much to instruct, but to empower and inspire the audience to create and develop their "mind's eye". Be invigorated and entranced by Kaffe's sense and use of colour, and be ready to try it yourself! 
The lecture lasts approximately one hour followed by a Question & Answer session for approximately 15 minutes.
For more information & ticket/s, please visit: David Parr House
or email: info@davidparrhouse.org
---
The Panama Canal
Cruising with The Colour Guys
Colour Workshops, Colourful Inspirations with Kaffe Fassett and Brandon Mably
Saturday 30th January – Saturday 13th February 2022
For more information, please visit: World of Quilts – The Panama Canal Cruise
or contact: info@handcraftedretreats.com
---
The Castle Retreat
Colour Workshops, Colourful Inspirations,
Lecture with Kaffe Fassett and Brandon Mably
Sunday 26th June – Saturday 2nd July 2022
The Dalhousie Castle Hotel, Edinburgh, Scotland, EH19 3JB UK
For more information, please visit: World of Quilts – The Castle Retreat
or contact: info@handcraftedretreats.com