Exhibitions, lectures, workshops and tours by Kaffe Fassett. What's happening, where and when…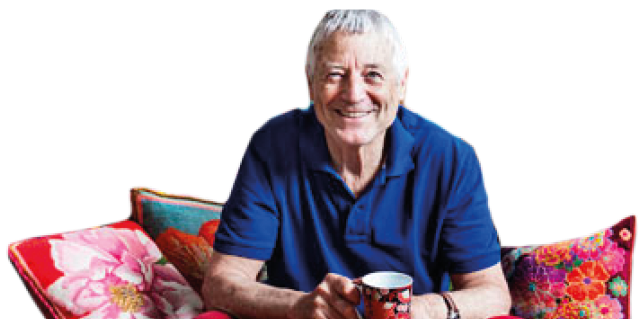 Color Duet
Kaffe Fassett & Erin Gafill two person
Art Exhibition
Thursday 13th May – Sunday 10th October 2021
Monterey Museum of Art, 559 Pacific Street, Monterey, CA 93940 USA
All programs will be presented online and/or streaming, with in-person events scheduled as COVID protocols allow.
For more information, please visit: Monterey Museum of Art  |   Color Duets
or contact: info@montereyart.org
Tel: 831 372 5477 (USA)
---
Kaffe Fassett – Colour Inspiration online Lecture
Tidewater Quilt's Guild Virginia

Saturday 25th September, 10.30hrs (EDT)
Kaffe's online lecture highlights work from projects and collaborations, past and present, including his patchwork, fabric, needlepoint, mosaics, painting and knitting designs. Kaffe's inspiration comes from his travels throughout the world.  A short Q & A session will follow the lecture.
For more information, please visit: Tidewater Quilters Guild Virginia
or email: carlndebbycoleman@gmail.com
---
The Panama Canal
Cruising with The Colour Guys
Colour Workshops, Colourful Inspirations with Kaffe Fassett and Brandon Mably
Saturday 30th January – Saturday 13th February 2022
For more information, please visit: World of Quilts – The Panama Canal Cruise
or contact: info@handcraftedretreats.com
---
The Castle Retreat
Colour Workshops, Colourful Inspirations,
Lecture with Kaffe Fassett and Brandon Mably
Sunday 26th June – Saturday 2nd July 2022
The Dalhousie Castle Hotel, Edinburgh, Scotland, EH19 3JB UK
For more information, please visit: World of Quilts – The Castle Retreat
or contact: info@handcraftedretreats.com