Kaffe has collaborated with Liza Lucy and Aurifil to create two beautiful ranges of threads. The Kaffe Collective range is a 50-weight thread perfect for machine sewing and quilting. The Glorious Kantha range is a silky 12-weight thread with a lovely sheen, perfect for hand quilting running stitch.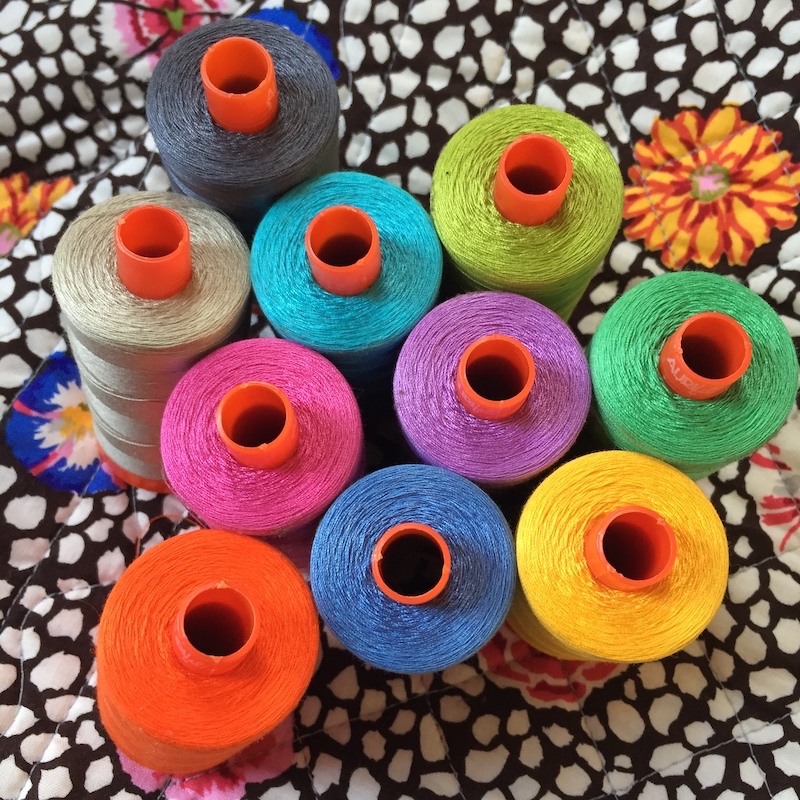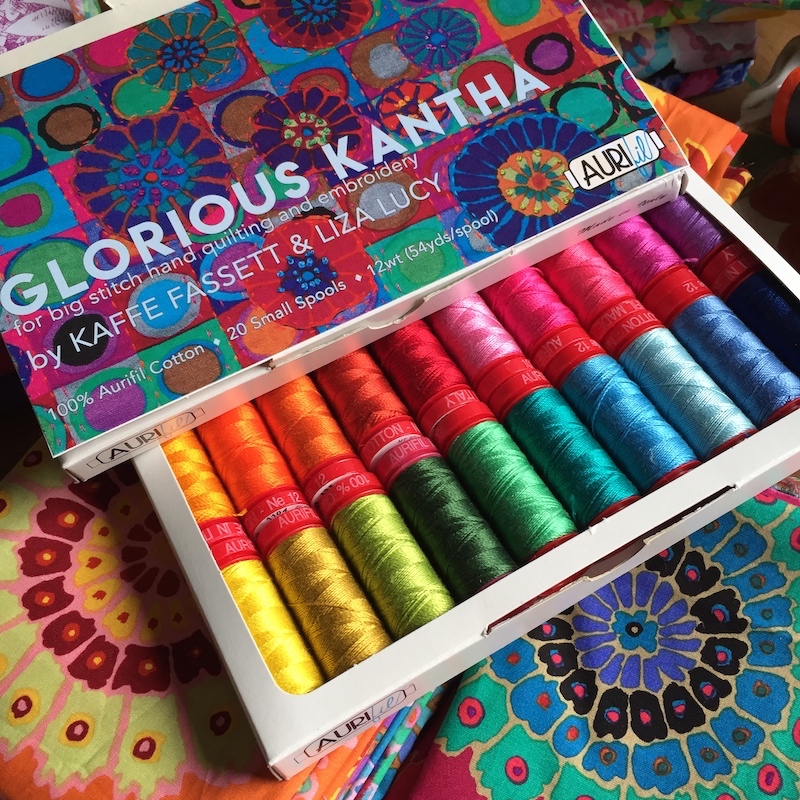 Set of 12 available from Aurifil Threads
Set of 20 available from Aurifil Threads
Read an interview with Kaffe and Liza on the Aurifil blog
Kaffe and Liza discuss their Auriful thread collection.