Kaffe Fassett is known around the world for his innovative patchwork and quilting designs. Below is a selection of his vibrant quilts, which can be found in his many books for you to make yourself.
Kaffe Fassett is the author of a large range of inspirational patchwork and quilting books, which are released annually.
With contributions from fellow designers, the books offer rich collections of varied quilts aimed to inspire quilters of all skill levels. Each book is brought together with inspiration from different locations around the world such as Italy, Morrocco and Ireland and features stunning photography by Debbie Patterson.
The books include a range of block patterns, from simple designs to more complex patterns, featuring Kaffe's newest fabric designs and colourways, as well as some old favourites. Kaffe also gives quilters practical information on cutting out and stitching each quilt, along with templates and provides a practical know-how section on basic patch working systems.
Kaffe's team of fellow designers includes Janet Haigh, Liza Prior Lucy, Brandon Mably, Judy Baldwin, Sally Davis, Corienne Kramer and Julie Stockler.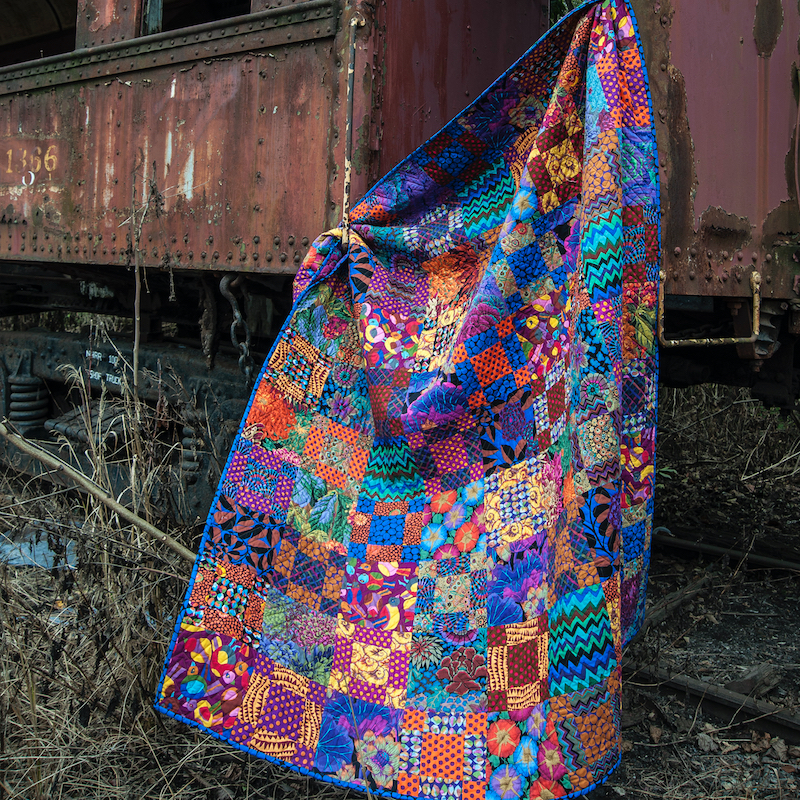 Dark Nine Patch by Brandon Mably
Quilts in America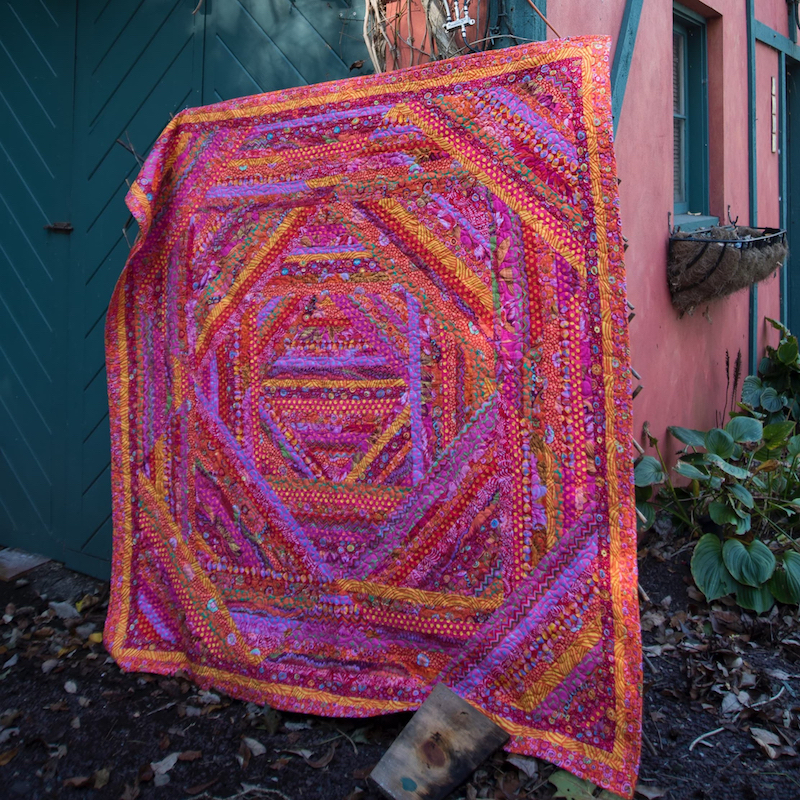 Red Ribbons by Kaffe Fassett
Quilts in America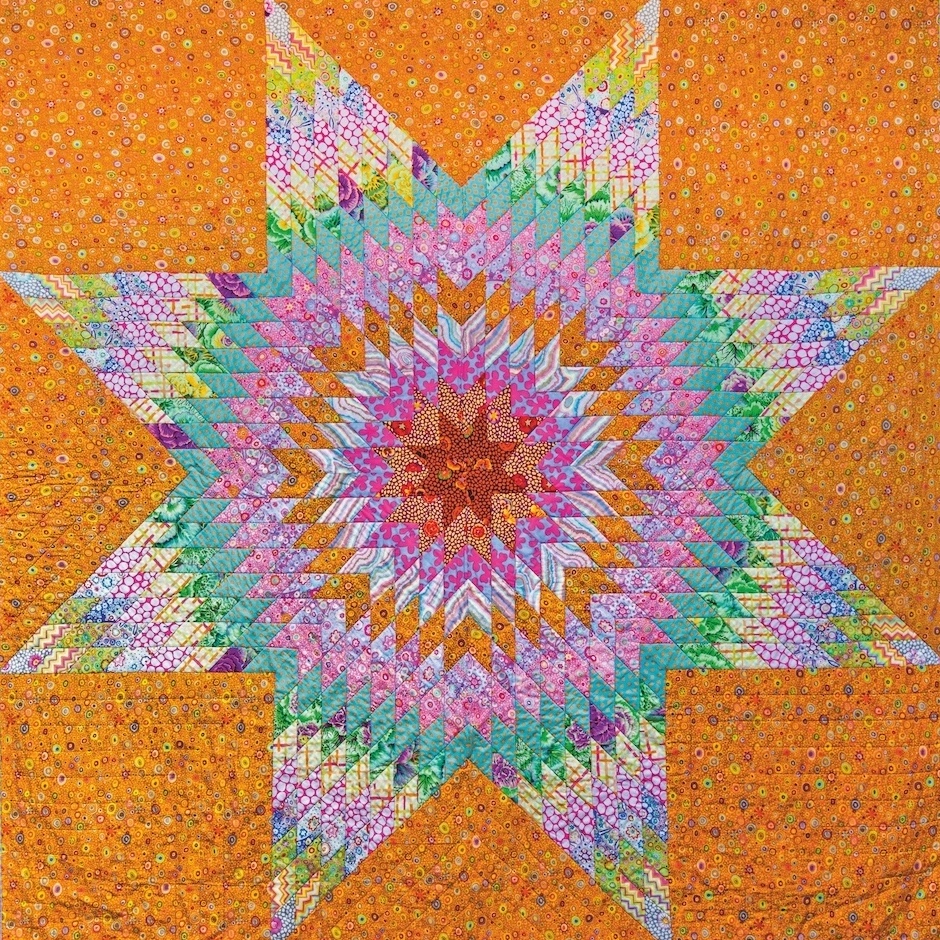 Sunburst Starburst by Kaffe Fassett
Quilts in America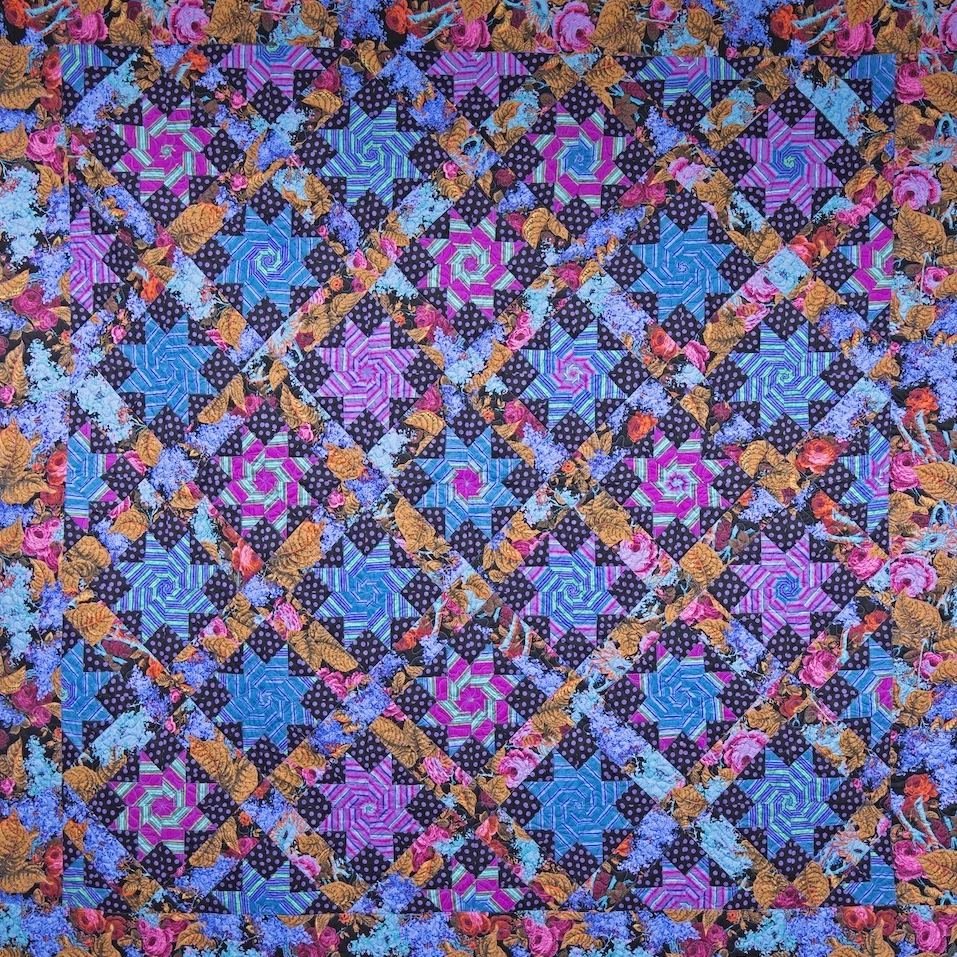 Tippee Canoe and Tyler Too by Liza Prior Lucy
Quilts in America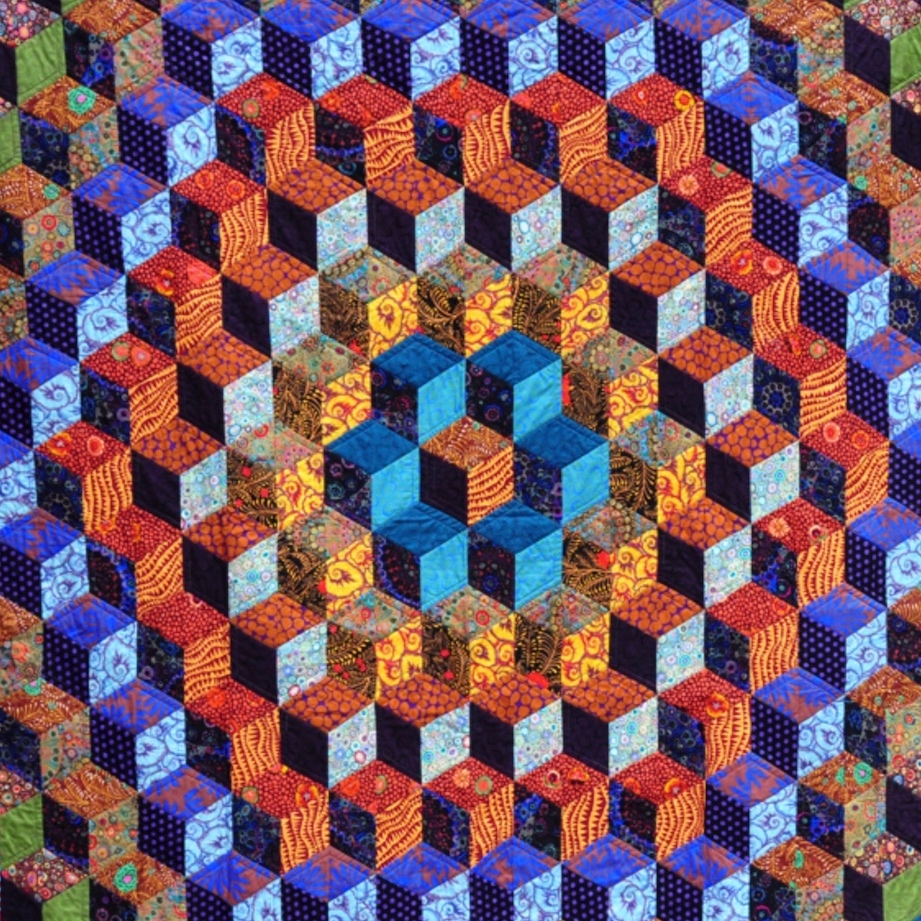 Giant Blocks by Kaffe Fassett
Quilts in America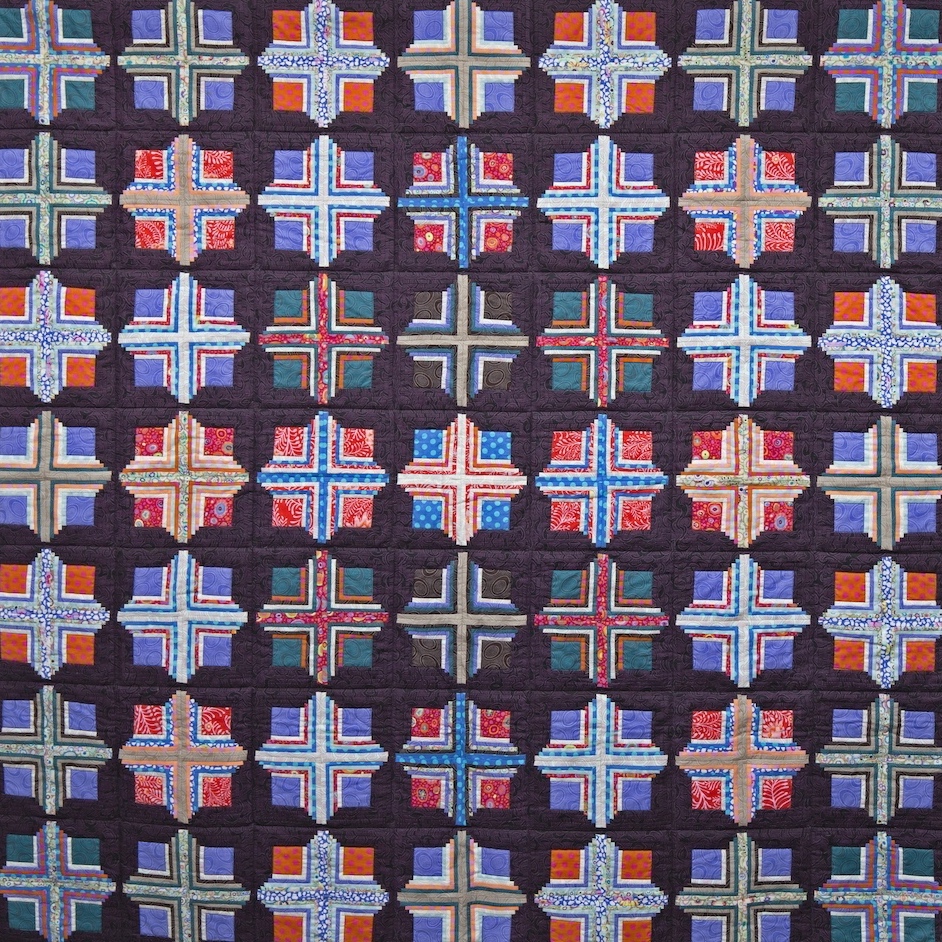 Badge of Honour by Kaffe Fassett
Quilts in America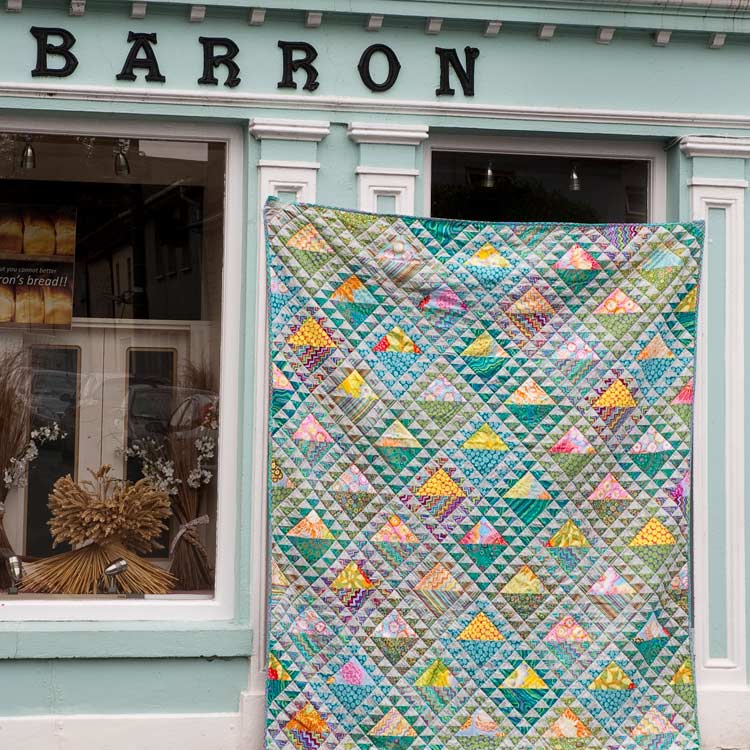 Ripples by Kaffe Fassett
Quilts in Ireland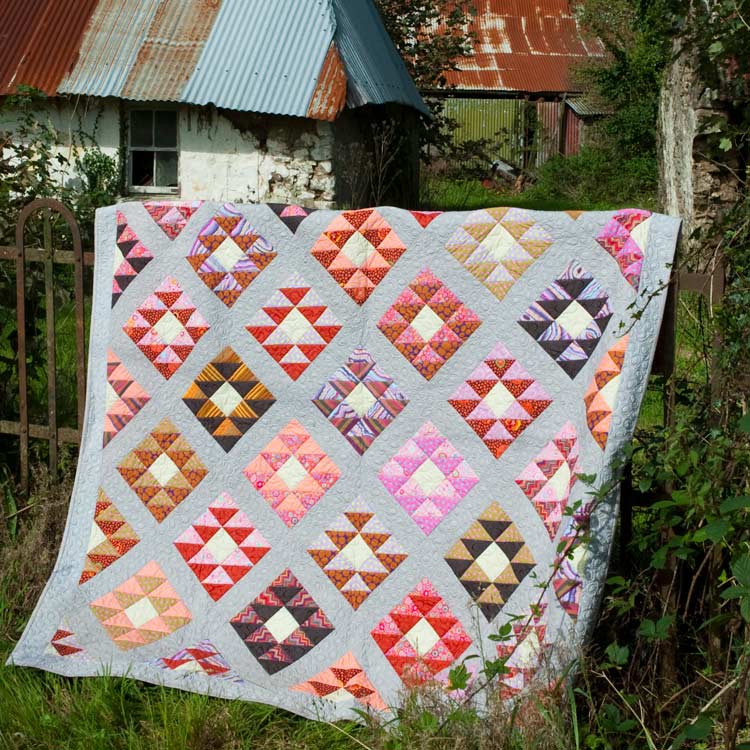 Shadow Play by Kaffe Fassett
Quilts in Ireland