Exhibitions, lectures, workshops and tours by Kaffe Fassett. What's happening, where and when…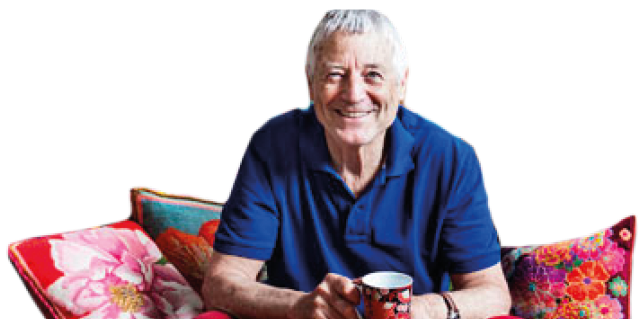 During these unprecedented times of uncertainty, we are optimistic and are taking bookings.  We believe it is important now more than ever to stay connected finding new ways to share and engage with you, our community – keep the creative energy alive and flowing through our hands, imaginations and the healing power of colour.  Our love of teaching, sharing and inspiring shall continue via our social media, please keep connected.
---
Color Duet
Kaffe Fassett & Erin Gafill two person
Art Exhibition
Thursday 13th May – Sunday 10th October 2021
Monterey Museum of Art, 559 Pacific Street, Monterey, CA 93940 USA
All programs will be presented online and/or streaming, with in-person events scheduled as COVID protocols allow. Dates to be announced.
For more information, please visit: Monterey Museum of Art  |   Color Duets
or contact: info@montereyart.org
Tel: 831 372 5477 (USA)
---
The Castle Retreat
Colour Workshops, Colourful Inspirations,
Lecture with Kaffe Fassett and Brandon Mably
Sunday 26th June – Saturday 2nd July 2022
The Dalhousie Castle Hotel, Edinburgh, Scotland, EH19 3JB UK
For more information, please visit: World of Quilts – The Castle Retreat
or contact: info@handcraftedretreats.com
---
Kaffe Fassett – Creative Inspiration Lecture
The Festival of Quilts Exhibition, NEC Birmingham
Saturday 31st July 2021 – register your interest now | tickets go on sale 17th May'21
The Fesitval of Quilts, NEC, Birmingham, UK
For more information, please visit: The Festival of Quilts
or contact: 020 7 688 6830 (+44 (0) 20 7 688 6830 from outside the UK)
---
Kaffe & Brandon join Knit Stars Season 6
Live Colorfully –

online knitting masterclass

this fall

Knit Stars, sign-up for our Intarsia masterclass 'Embracing ALL the colors!
---
The Panama Canal
Cruising with The Colour Guys
Colour Workshops, Colourful Inspirations with Kaffe Fassett and Brandon Mably
Saturday 30th – Saturday 13th February 2022
For more information, please visit: World of Quilts – The Panama Canal Cruise
or contact: info@handcraftedretreats.com
---
---