Kaffe's unique sense of colour, drive to create and his desire to encourage others, has led to his reputation as a guru in the world of colour and textiles. He is a prolific author of books on colour and design in craftwork, having written over forty books.
Quilts in an English Village
Kaffe Fassett's Quilts in an English Village has a collection of 19 great projects exquisitely photographed set off against half-timbered Tudor houses in the medieval village of Lavenham by Debbie Patterson.
Pre-order your copy now, available August 2021.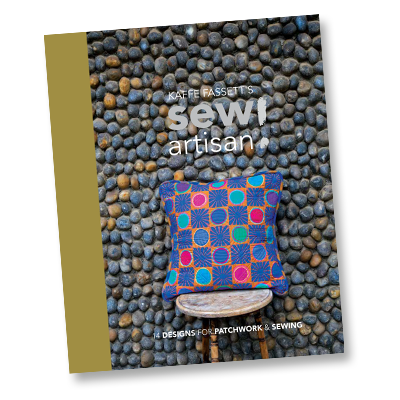 Kaffe Fassett's Sew Artisan
14 Designs for Patchwork & Sewing
Most countries around the world have textiles that are specific to their culture and, for lack of a better term, these are often called "ethnic" fabrics…
Patchwork and Quilting Books