Kaffe creates needlepoint designs for Ehrman Tapestry, who turn his work into needlepoint kits for makers to create their own tapestry cushions. He also works on special commissions and larger bespoke designs. See below examples of Kaffe's work and his thoughts on the craft of needlepoint.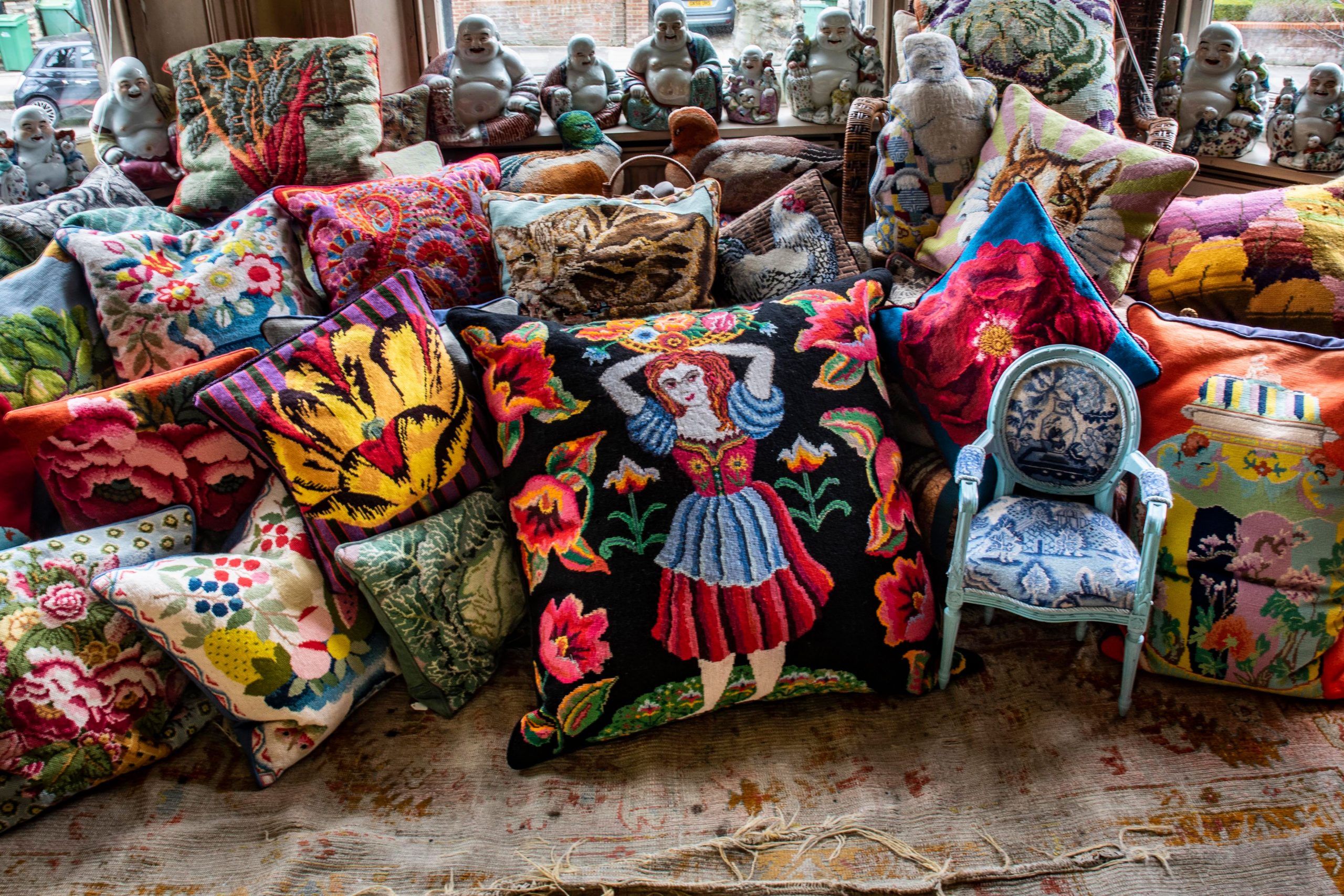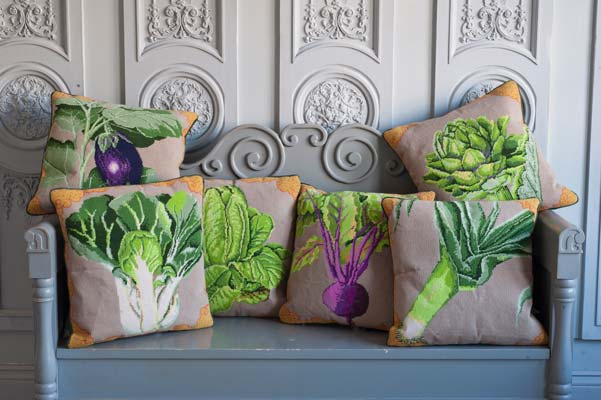 Needlepoint
Before attempting needlepoint, I had the idea that it required a daunting amount of patience to produce. Imagine my amazement when my first attempt at stitching flowed along so effortlessly that I was done in no time.
I have taught many people to stitch on canvas in a matter of minutes. Some have even gone on to work on important commissions for me within an hour of learning. So, armed with this wonderful craft and astounding ranges of coloured wools, the world is your oyster!
Shading, Toning and Creating Colours
Once you have learnt random long stitch or traditional tent stitch you can let your fingers do the stitching and concentrate on lovely colours and beautiful designs. Needlepoint yarns come in wide ranges of colours, but you can also mix your own. I always keep a selection of crewel wool yarns for this purpose. If I run out of a particular colour, or if the colour I want just does not exist, I mix my own. All that is needed are two or three different colours of crewel yarn close to the shade required. These are all threaded together into the needle and usually do the trick. Mixing crewel strands is especially handy for subtle shading, like that on my Kabuki face cushion.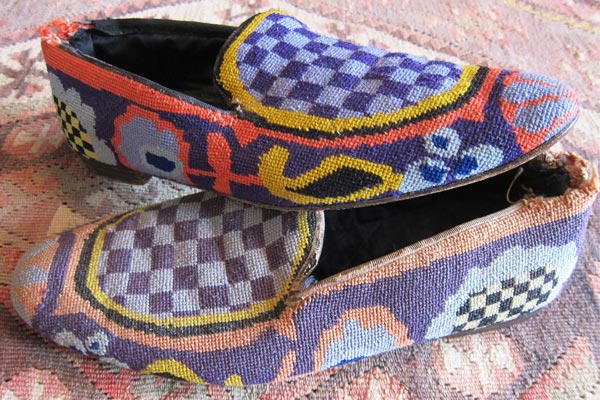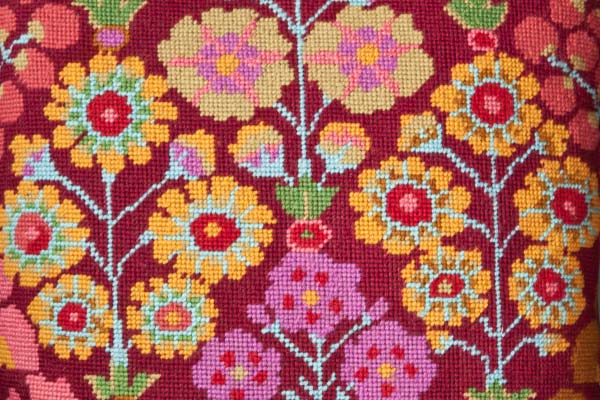 Flowers and Foliage
For sheer variety the world of flowers and leaves has few rivals for the decorative artist. From the subtlest washy tones and shapes to vibrant, full blown forms, this theme has fed the imagination of artisans in every part of the world since humans first started to embellish their surroundings. Whether depicted in simple, childlike forms or in the most refined realism, flowers rarely fail to captivate the viewer. It would have been easy indeed to deal with nothing but flower themes in this book. There are few other symbols that so potently bring the flavour and nostalgia of the great ornamental traditions of Europe and the Orient to our lives.
Needlepoint by Kaffe Fassett
Available now from Ehrman Tapestry
FINE CELL WORK
Handmade in Prisons
From 2009, Kaffe has been a Patron of Fine Cell Work's 'A Gift of Quilts', charity project working with prisoners to create needlepoint and patchwork items sold internationally.
Commissioning Fine Cell Work's bespoke design service is easy and our talented team is here to bring your ideas to life. They can create original artwork and transform it into a beautifully hand-embroidered cushion, wall-hanging, quilt or rug. Alternatively, we can convert your existing artwork to create a needlepoint cushion, rug, fender, ottoman or seat cover.