The American Museum in Britain, Bath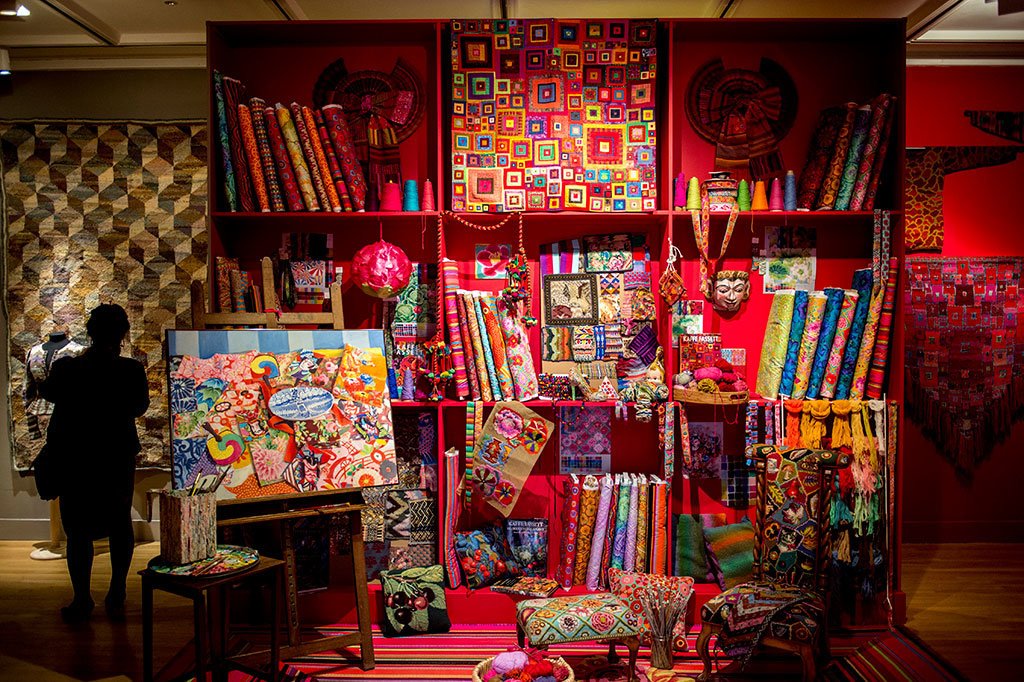 The New York Times, March 2014
BATH, England — The colors — blue, green, yellow, pink, purple — are bright enough to trounce the spring daffodils. And that is just referring to the vivid knitting that dresses up the garden lamps and the madcap decoration of multicolored pompoms dangling from an ancient tree.
The entrance to "The Colorful World of Kaffe Fassett," on display at the American Museum in Britain until Nov. 2, is an explosion of joyful hues on a green hillside outside Bath.
Inside, it is even more dramatic: the deep blue of Turkish tiles inspiring a patchwork rug; a glazed blood-red Chinese vase alongside Mr. Fassett's scarlet craft works, and patterns of green vegetables woven on cushions or printed digitally onto a plastic floor covering.