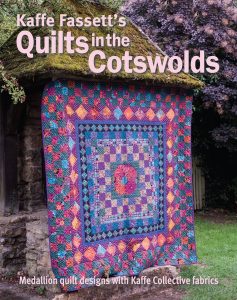 Dear All,
Boy, do I have some very exciting news to share with you: since I wrote last, we have been chatting with the folks from Anthropologie Stores creative team for a Kaffe exhibition this September/October; doing a stint at the prestigious Port Eliot Arts & Culture Festival in Cornwall; launching our new Patchwork & Quilting book 'Quilts in the Cotswolds' and more….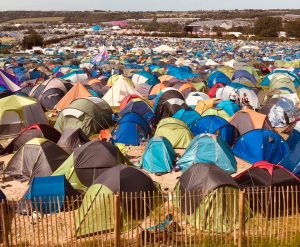 Firstly, I'm often asked what have we been up to and I draw a blank!  There have been so many stimulating, exciting events happening.  At the end of June I had my birthday celebrations at the world's largest and most creative music festival, Glastonbury, which is spread over 10 neighbouring farms in the Somerset countryside to accommodate around 250,000 people. I've been asked what the highlights were and in my view, it's more about the creativity that goes into the event, the design/building of the stages and stalls, and how people embrace the event by dressing so playfully.  There are fields upon fields of tents resembling the most enormous crazy patchwork quilt and huge striped marquees and banners, that had a heraldic feel about them.  Of the many pictures I shared on social media, people responded by saying "I had no idea Glastonbury was so creative".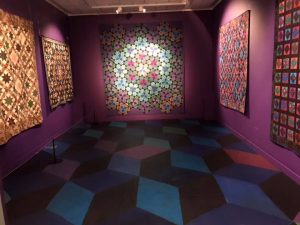 Not too far from Glastonbury at the American Museum, on the outskirts of Bath near the University, is Kaffe's 'Quilts In America' which runs until November 2019.  The exhibition focuses on the spectacular collection of antique quilts from the Museum's collection and our interpretations of them using Kaffe Fassett Collective fabrics.  Kaffe carefully chose various colours for decorating the gallery space as a harmonious backdrop, as well as painting an oversized tumbling block pattern on one of the gallery floors for the darker quilts to be displayed. It's a fabulous exhibition looking at how the old inspires the new, the Museum and gardens are a treat to visit in themselves.  There are workshops taking place at the museum featuring the expert tuition of Janet Haigh, Ilaria Padovani and Julie Harvey, some of our wonderful creative quilt makers.  Find more information at the American Museum, Bath.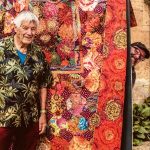 We have just launched 'Quilts In The Cotswolds' at the Festival of Quilts in Birmingham. Kaffe had recollections of visiting the charming gardens of Hidcote Manor back in the late 60's when he first came to England, and this is where the quilts were photographed for the book.  The gardens are deep in the Cotswolds countryside about a two-hour drive from London – a beautiful part of England where all the houses seem to be resemble gingerbread houses with climbing roses and beautiful stone walls.
Some of you may have on your shelves, a book we published called 'Quilt Grandeur', shot at a splendid stately home called 'Port Eliot,' in the deepest depths of Cornwall, England, which has built a reputation for holding a creative Music and Arts Festival during August. Along with the likes of Zandra Rhodes, Star Wars Costumes Designer Glyn Dillon, Kaffe was asked to give a lecture. It was a fabulous weekend of creativity across the fields of design, literature, music, to name a few.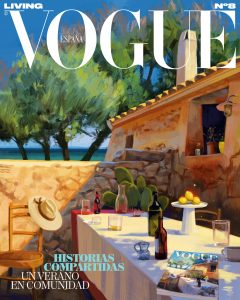 Last January we saw the launch of the Kaffe + Coach Fashion Collection during New York Fashion week.  This collaboration with Coach comes to the fore this month as the Fall 2019 range starts to hit the stores. 
Look out for some familiar floral and colourful Kaffe Fassett Collective designs appearing in the Coach + Kaffe collection of lady's and men's ready-to-wear clothing, handbags, boots and small leather goods – something for everyone.
Following the collaboration, Spanish Vogue Living magazine this month features an interview with Kaffe.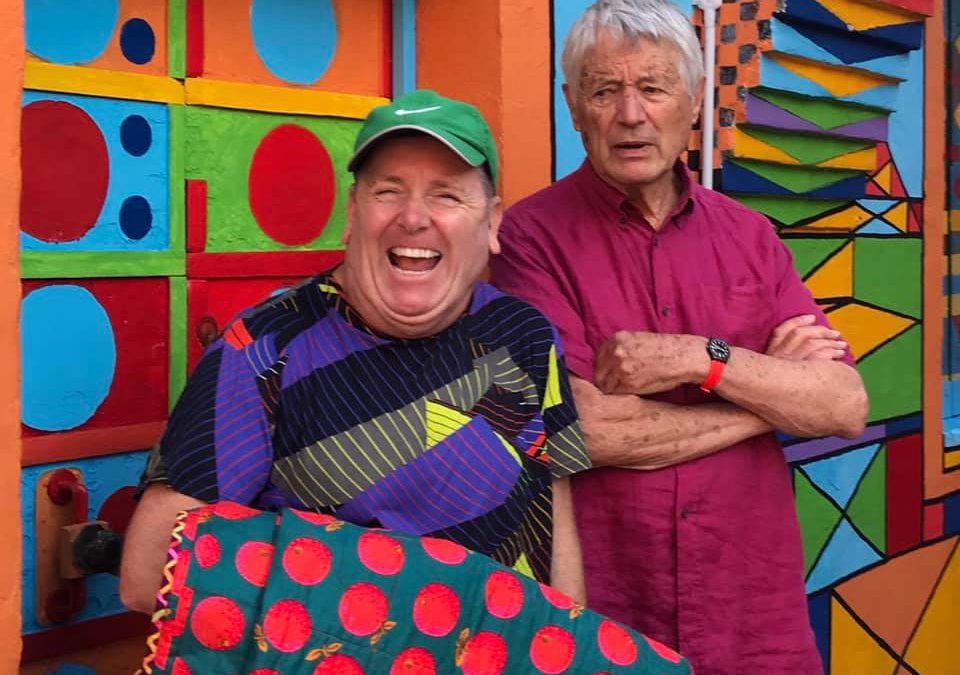 Summer 2020Newsletter I feel lockdown is sort of what open prison might be like. We amuse ourselves with active projects, books, TV, radio, etc. but I really miss my daily visits to the coffee house on the way to my gym.  After some solitary work each day with...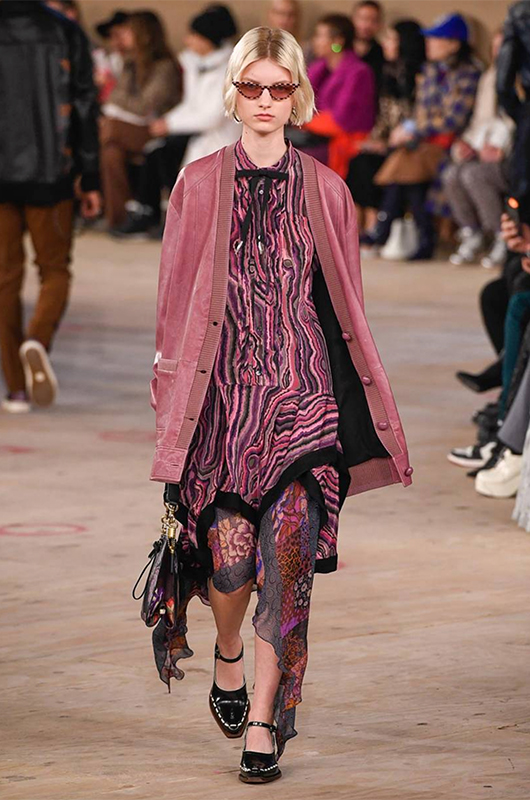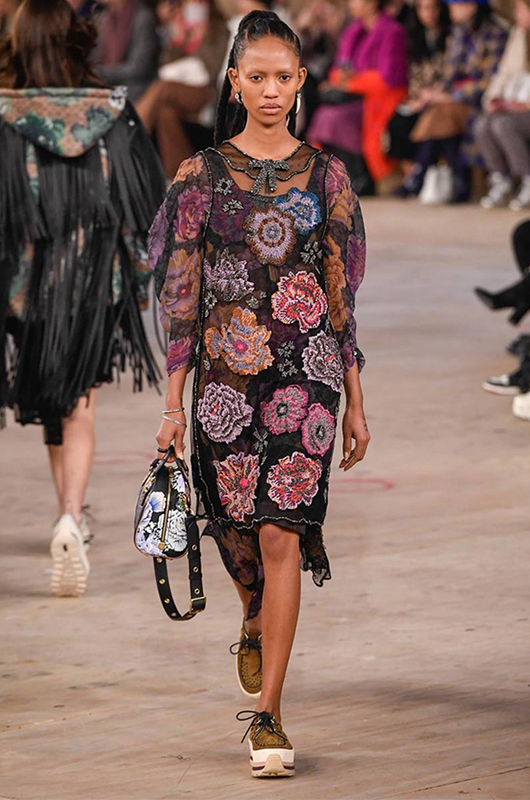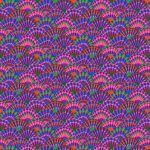 This month FreeSpirit Fabrics will be delivering the latest designs from Philip Jacobs and myself and new colour ways of some of Kaffe's fabrics such as favourites like Turkish Delight, Paper Fans, Spot.  
To see more visuals on our latest collection and to find the address for your nearest store carrying our fabrics visit www.freespiritfabrics.com
As part of the London Design Week, Kaffe has been invited to have a selling exhibition of his work in the gallery space at the Kings Road Anthropologie store running from the 6 September to the 15 October 2019.  The exhibition will be a mixed-media show of paintings, quilts, needlepoint cushions, a needlepoint armchair covered in peonies, knitted scarves and two amazing hand knitted throws made up of design samples, as well as some of Kaffe's hand beaded hats and some hand painted china pieces. A rare exhibition and one not to be missed if you can make it – plus all items will be for sale 🙂 We will share visuals on social media.  Kaffe will also feature in Anthropologie's magazine in September, featuring a shoot at the Kaffe Fassett Studio.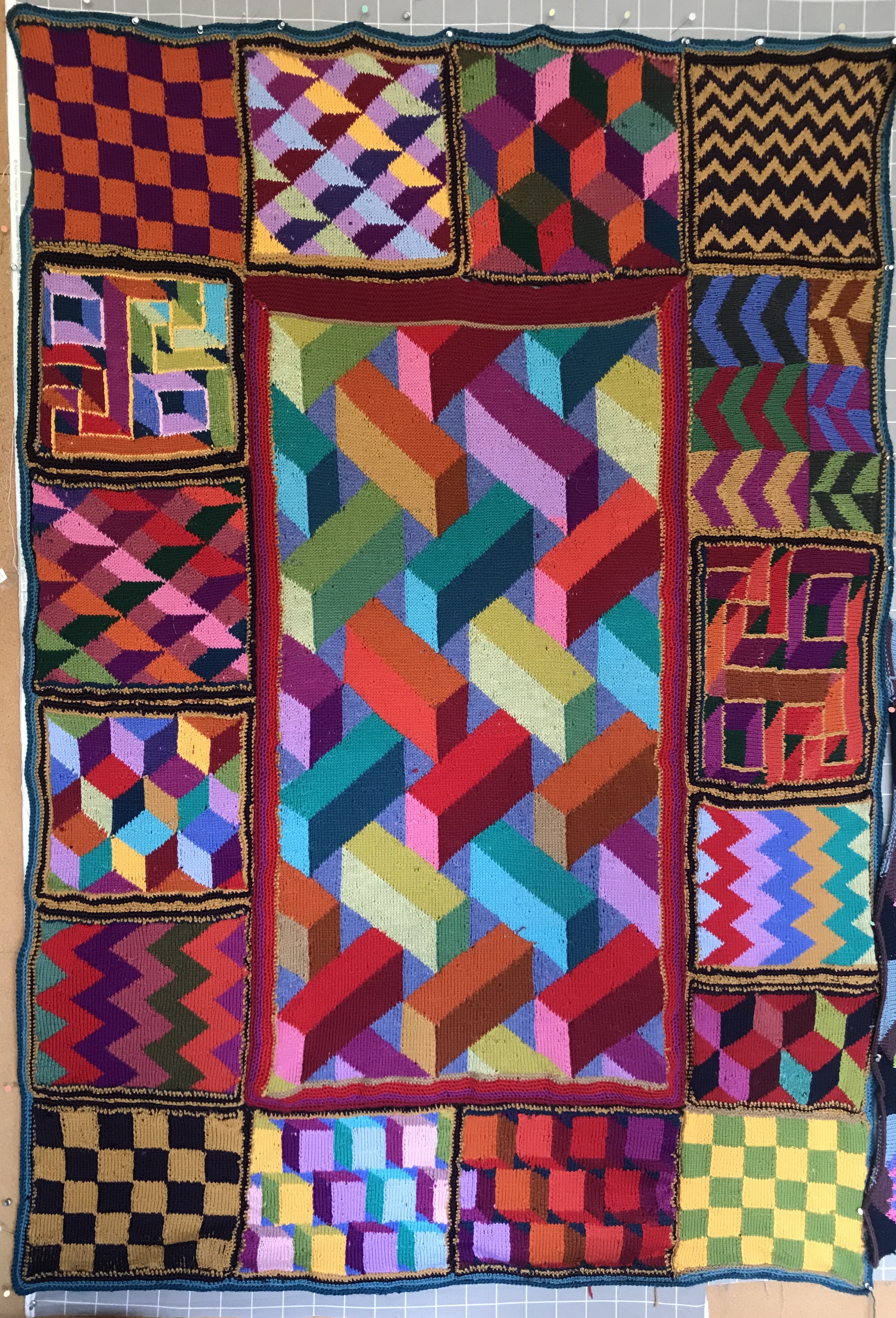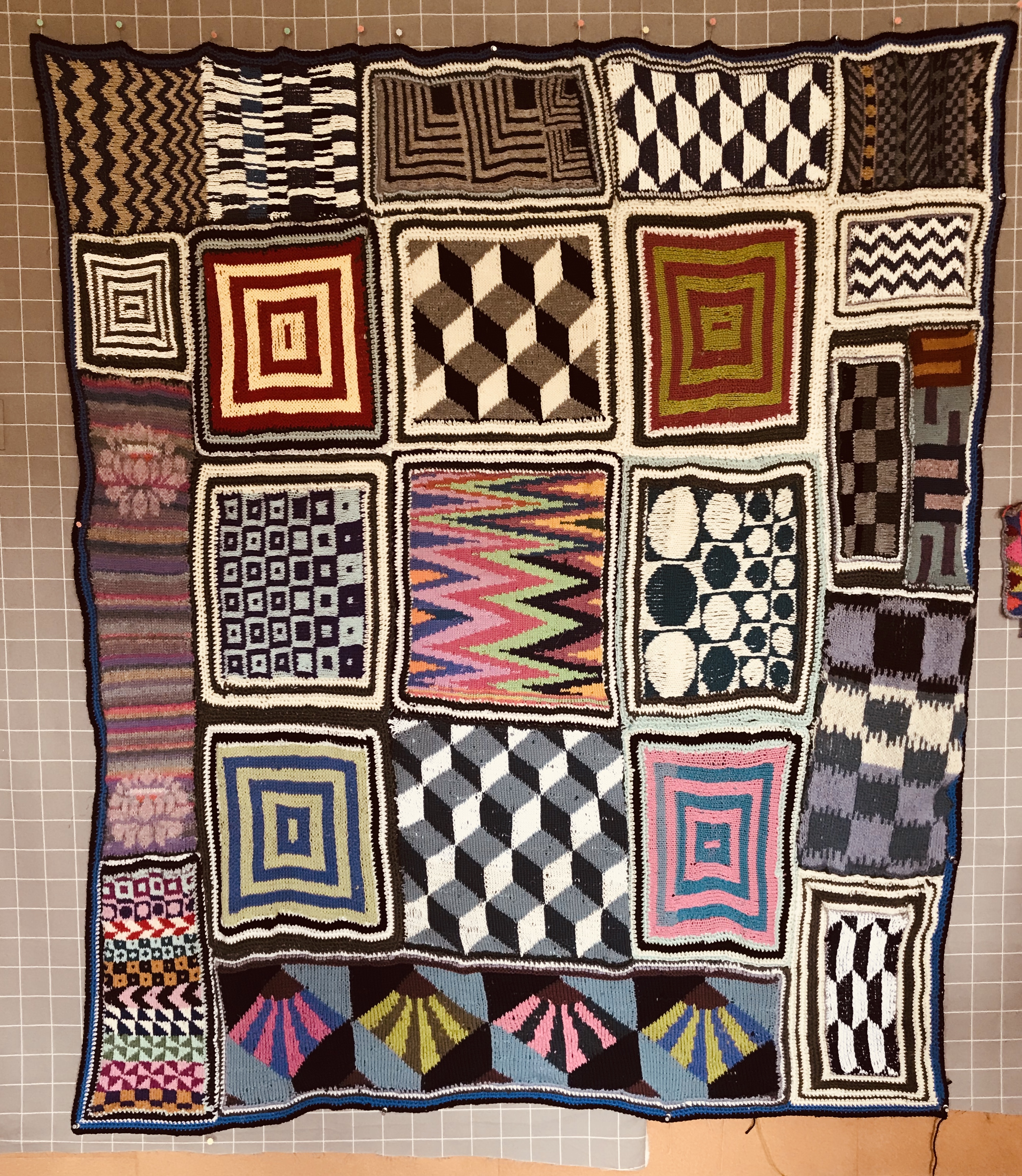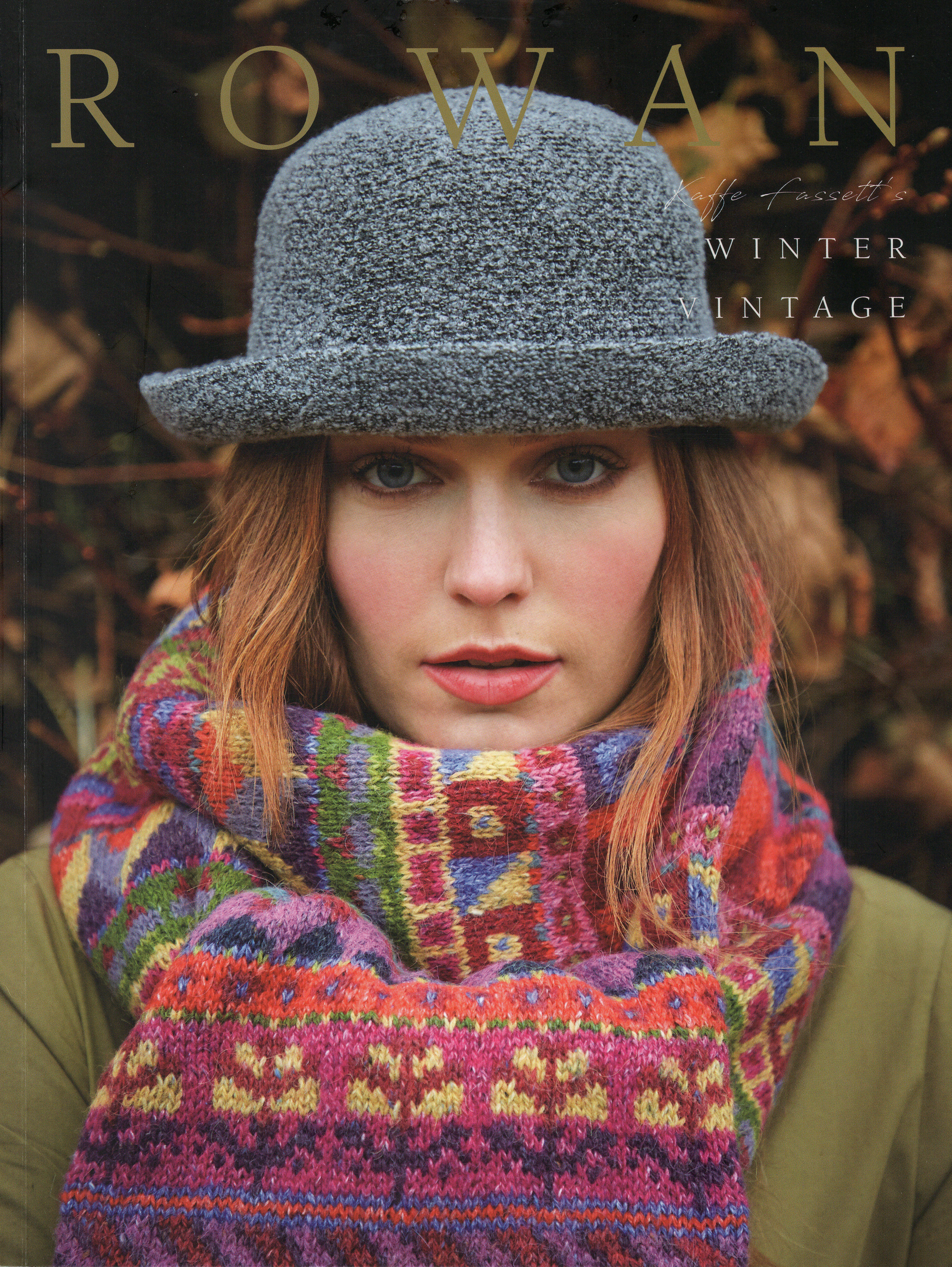 Kaffe's Winter Vintage collection of beautiful Felted Tweed knit designs for Rowan Yarns have been just released "Rowan Winter Vintage". 
"It's been a dream job designing patterns to frame my new Felted Tweek range – I love the chance to show these colours in different ways. The soft, atmospheric yarn base takes colours so well, slightly misting my bright palette.  I've given you different scales and degrees of complexity & hope you feel free to use the patterns and motifs in your own personal way" – Kaffe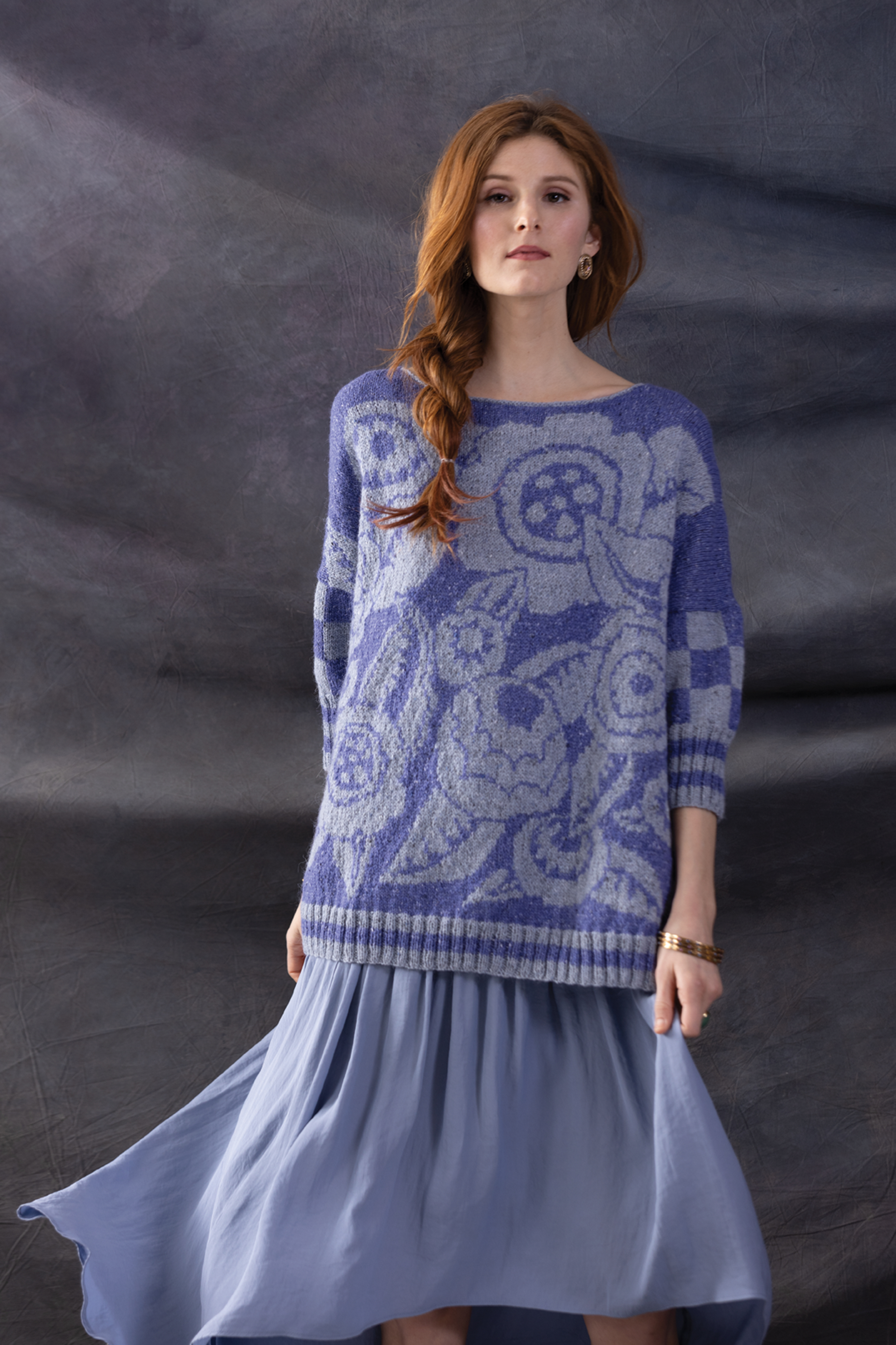 Vogue Knitting (Designer Knitting Mag) featured "Graphic Pullover" using Kaffe's simple to knit bold design knitted in his new felted tweed colours for Rowan Yarns. 
The long-awaited new collection of Ehrman needlepoints will be launched in August / September though Ehrman's new mail order catalogue, including new designs by both Kaffe and myself.  Visit ehrmantapestry.com for more information.
In mid-September, Kaffe and I will be heading to the USA to start our 6 week back to back lecture/workshop tour of North America. FreeSpirit Fabrics have carefully choreographed the North to South, East to West lectures and workshops. Dates and venues are posted on our websites.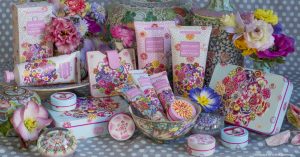 Finally, the new Kaffe Fassett Fragrance and Cosmetics range will be available soon through Heathcote & Ivory with brand new packaging designed by Kaffe using a fabric collage of flower. 
As I write this newsletter, Kaffe is sitting behind me listening to his favourite radio station BBC Radio 4, stitching away on a large cushion for a new book he is working on but more on that when it all comes together…..
Sending all good thoughts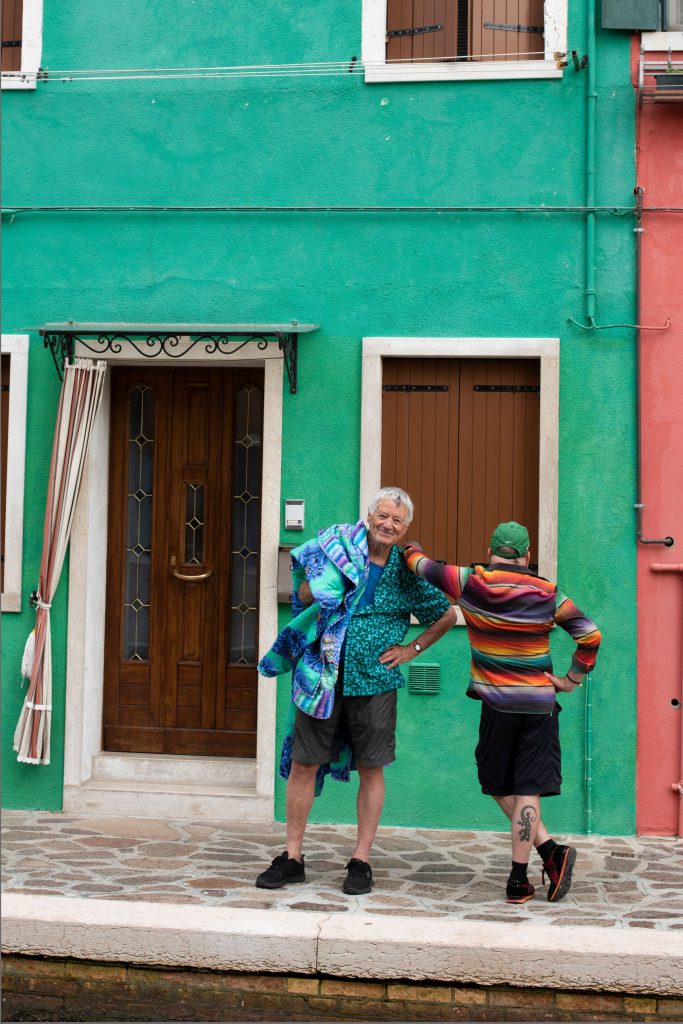 Brandon and Kaffe
at the Kaffe Fassett Studio, London
If you'd like to join us on Facebook under Brandon Mably or Kaffe Fassett Studio you'd be very welcome and on Instagram we're @brandonmably and @kaffefassettstudio.